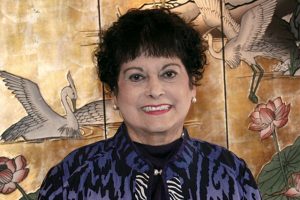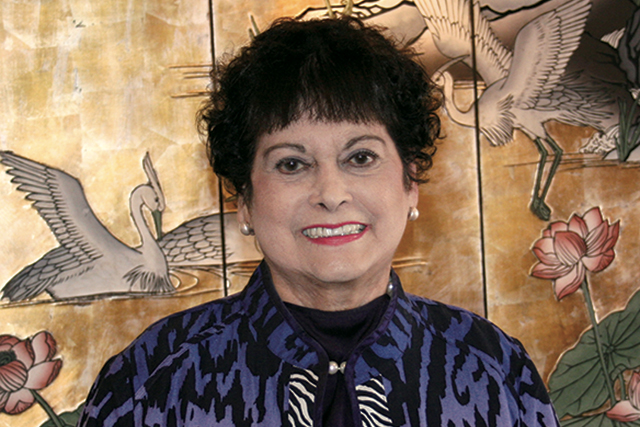 The Government of Japan has decided to confer The Order of the Rising Sun, Gold and Silver Rays, to the co-founder of Sister Cities International Southern California Chapter, Thelma Press. She will receive the award at a ceremony to be held on January 31st, 2018 at 1:30 pm at the Japanese Friendship Garden in San Diego.
Thelma Press is being recognized for contributing to promoting friendly relations and mutual understanding between Japan and the United States. In addition to co-founding SoCal Sister Cities, Ms. Press is Former President of the Tachikawa San Bernardino Sister City Committee, Former President of the San Diego- Yokohama Sister City Society and Vice President of the Board of Japanese Friendship Garden Society of San Diego.
Ms. Thelma Press, who was involved in the 1959 establishment of the Sister City relationship between San Bernardino, California and Tachikawa, Japan was asked in 1972 to serve as the California State representative and sought out other community leaders to serve as state representatives throughout the U.S. Due to the number of sister city relationships between Japan and the United States, requests were received to form a chapter of Sister Cities International for Japanese and American cities. However, rather than splinter Sister Cities International into U.S. chapters for each country, Ms. Press met in 1974 with the Mayor of Santa Fe Springs, Ms. Betty Wilson who sat with President Eisenhower as one of the people who signed the agreement to form Sister Cities, to look at forming a state chapter of Sister Cities International. Together, they established rules and regulations for chapter by-laws. However, due to the size of the State of California, it was decided to establish two chapters simultaneously, and that was the birth of the Sister Cities Northern and Southern California chapters. State chapters of Sister Cities International then spread throughout the U.S.
The Order of the Rising Sun is a Japanese order, established by Emperor Meiji of Japan in 1875. The order is awarded to distinguished individuals who have made achievements in the promotion of Japanese culture, international relations, advancements in their field, preservation of the environment or the development of welfare. The Decoration Bureau of the Office of the Prime Minister administers the awarding of the Order in the name of the Emperor.
Video Interview with Thelma Press:
This 2014 interview with Sister Cities International Southern California Chapter Co-Founder Thelma Press appeared in Issue #275 of the Tokyo Journal.