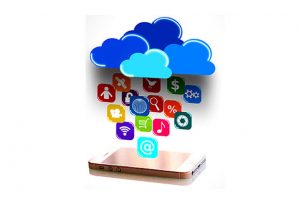 SoCal Sister Cities will be able to collaborate and communicate, from anywhere, in real time, with Google's cloud-based productivity suite of software. Members will be able to use email addresses with the @socalsistercities.org domain via Gmail. Through the suite of software and Google's cloud storage, SoCal Sister Cities Members will be able to centrally store and share information. This will allow Sister Cities International Southern California Chapter to more easily keep organizational memory by securely storing meeting minutes, meeting agendas, by-laws, member databases, contact information, etc. Through Google's online forms, we will be able to simplify the meeting registration process, etc.
Details on how to access and use the features will be announced shortly. Below are highlights:
Collaborate from anywhere.
Keep everyone on the same page with Google Docs – create and edit grant proposals, meeting agendas, and more in real time from anywhere.
Keep your data safe and secure.
With 30GB of storage space per user across Gmail and Google Drive, your Google Docs, Sheets, Forms, and Slides will be accessible from any device, anytime.
Stay on task and on time.
Use Google Calendar to keep schedules organized and appointments updated.
Keep in touch at ease.
Make sure everyone stays connected with video conference calls through Google Hangouts that host up to 25 participants.
Cloud Search
Find content across Google products, contact details, schedule-based recommendations, and more.
Groups
Create mailing lists and forums, share files with team members using one address, and more.