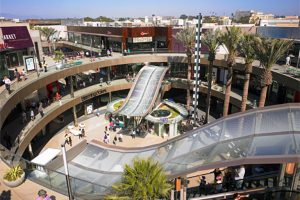 The next regional and annual meeting of the Sister Cities International Southern California Chapter will be on Saturday, May 20th, 2017 on the 3rd floor of Santa Monica Place at "Expert Dojo" beginning with a hosted intercontinental breakfast at 9:00 am. The regional meeting will be from 9:30 am to 12:00 pm.
SISTER CITIES INTERNATIONAL SOUTHERN CALIFORNIA CHAPTER, INC.
Regional and Board Meeting: May 20th, 2017
Date:              Saturday, May 20th, 2017
Time:             9:00 AM – 2:30 PM
Location:       Expert Dojo
Santa Monica Place, 395 Santa Monica Place, Santa Monica, CA 90401
(Santa Monica Place 3rd Floor across from the Cheesecake Factory and next to the elevator. Parking is available on-site at Santa Monica Place. It is best to come west on Broadway and enter that parking structure as it is the closest. Park on the 4th floor and walk across from the parking structure to Santa Monica Place following "Dining Deck Signs." Then take Santa Monica elevator to the 3rd floor)
Note:        
9:00 AM Hosted Continental Breakfast
12:00 PM Lunch: There is a food court just outside Expert Dojo with many food
options available.
RSVP:            To confirm participation, contact Pat Fallin:
e-mail: patfallin@msn.com  Tel: (805) 245-9076
REGIONAL MEETING
9:30 am – 9:50 am — Call Regional Meeting To Order
Welcome — Anthony Al-Jamie, President
Roll Call SoCal SCI Board Members – David Bracey, Secretary
Introduction of SoCal Sister City Board Members and Guests and announcements of local sister city activities
9:50 am – 10:10 am — Youth Technology Program
Gary Carter, City of Santa Monica Community Broadband Manager
10:10 am – 10:30 am ­— Santa Monica Sister City Association Overview
Jeff Jarow, Santa Monica Sister City Association President
10:30 am – 10:50 am — Sustainability Programs
Shannon Perry, City of Santa Monica Deputy Sustainability Officer
10:50 am – 11:10 am — Sister Schools Music Exchange
John McKenna, Playing for Change Foundation Executive Director
11:10 am – 11:30 am — Sustainable Development Goals
William Tarpai, SoCal Sister Cities Board of Directors
11:30 am – 12:00 pm — Informational Items
12:00 pm — Lunch
QUARTERLY BOARD MEETING
1:00 PM — Call Board Meeting to Order
Welcome — Anthony Al-Jamie, President
Roll Call Sister Cities International Southern California Chapter Board of Directors — David Bracey, Secretary
Action Items
Approval of Minutes: March 4, 2017 – David Bracey
Approval of Treasurer's Report – Don Goertz

March 4, 2017 to May 20, 2017 Income and Expenses

Nominating Committee Report – Judy Maculsay

Nomination – Board members
Nomination of Officers for 2017/2018
Nominations from the floor/elections/installation of new officers
Appointment of new members to fill vacant board seats.

Youth Scholarship – Jeannette Avilla
Monitoring Items
SCI report – Kathleen Roche-Tansey, Pat Fallin
Development Committee, website, Facebook update — Anthony Al-Jamie, David Bracey
Young Professional Committee Report — Anthony Al-Jamie and Allison Shoemaker

Awards Program
Informational Items
Open Discussion
Adjournment